EBMUD offers free water-saving tools and services for property owners, property management companies, and residents. Avoid expensive leaks, cut costs, and save water.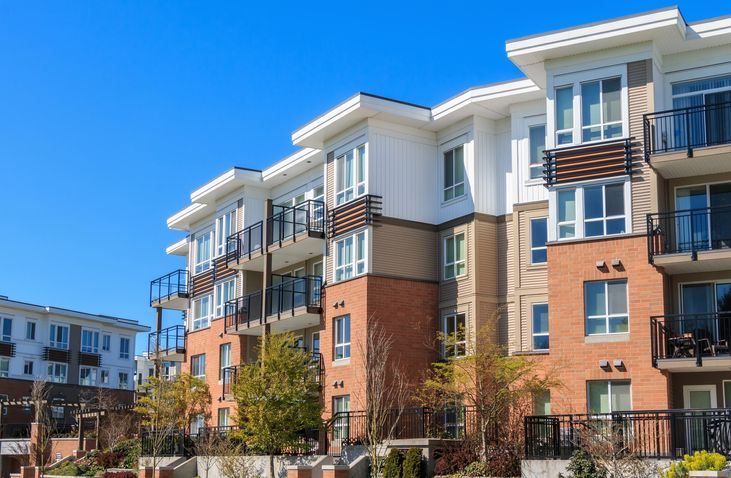 Leaks account for 12% of indoor water use in homes nationally and some studies by the EPA indicate that up to trillion gallons are wasted . Detecting and fixing leaks is one of the most impactful actions you can take to prevent water waste in your property. A landlord needs to keep their properties properly maintained, and that includes staying on top of leaks and making sure all dwelling units have efficient water saving fixtures.
Water Efficiency for Multi-Family Apartment Property Owners and Managers
Rebates and Services
Learn more about EBMUD free rebates and services which can help you save water.
Water Efficiency Best Practices for Multi-Family Apartment Buildings
Watch your water bill. An increase in your water bill could mean you have a leak in an underground pipe, building, or irrigation system. Knowing your typical water use can help you identify leaks as soon as possible, before you see water damage or water pooling.
Prevent and fix leaks. Leaks can add up quickly. A leaking toilet can waste more than 200 gallons of water each day, and a dripping faucet or showerhead can waste up to 1,000 gallons per week. Remember to do the following:
Replace toilet flappers every 3 to 5 years for a cost-effective way to prevent large leaks.
Check and repair all plumbing fixtures as part of your routine maintenance schedule or during walkthroughs and turnovers.
Respond to tenant requests for maintenance promptly, hopefully within 48 hours. 
Encourage tenants to report water leaks. 
Install efficient fixtures in your dwelling units
Having efficient fixtures is one way to ensure property owners can help keep water use down. The following is fixtures is what is recommended property owners have in their apartment units. 
Know your water use baseline
Property owners and property managers need to know their baseline water use to make sure their tenants are efficient. Review your water bill and look at the area in the bill marked "Consumption Information." Look at the area marked "Gal/Day" (gallons per day) and simply divide the gallons by the number of tenants in your building. Aim for 35 gallons per person/day, if your property has irrigation, a good way to establish a baseline is to look at your water usage for the wintertime when irrigation should be off.
Read your water bill. Divide the total gallons used by the number of people in the building.
Learn to read your water meter. 
Water Budgets: If your property has a dedicated irrigation only meter, learn and sign-up for EBMUD's free Irrigation Reduction Information System (IRIS) program to help you establish and keep track of your landscape water use.
My Water Reports: Small steps can make a big difference! Sign up to get water reports, track your water history, set up leak alerts, and see personalized recommendations for your properties.
Other Resources and Rebates
PG&E: Get more information on programs to help you save energy and money.
BAYREN: The Bay Area Regional Energy Network is a coalition of the Bay Area's nine counties — a network of local governments partnering to promote resource efficiency at the regional level, focusing on energy, water and greenhouse gas reduction. Bay Area multifamily property owners earn financial incentives when they upgrade their building's water efficiency and energy.
Association of Bay Area Governments (ABAG): ABAG works with local governments, regional and state agencies, legislators, housing and business advocacy organizations and community leaders to promote housing solutions.
East Bay Rental Housing Association: Non-profit association for rental property owners in the cities of Oakland, Berkeley, Alameda, Albany, Emeryville, and Piedmont.
Housing Authority of the County of Alameda: Landlord Resources.
Non-Profit Housing Association of Northern California: NPH provides information and resources on affordable housing across the Bay Area.