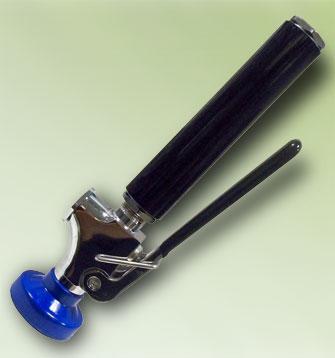 Restaurants, institutions, and commercial facilites in the EBMUD service area are eligible to receive free water-efficient spray nozzles to replace older, inefficient models. EBMUD provides a free on-site water survey in addition to the water-efficient spray nozzle installation. The program can provide significant water, sewer, and energy savings. 
To Participate
You must be an EBMUD customer with a valid business license.
Hoses and conventional spray valve nozzles must already be installed at your facility. 
Call 866-403-2683 or email waterconservation@ebmud.com to schedule an appointment for a Water Conservation Representative to install the water-efficient nozzle(s).
Replacement nozzles will be issued on a first-come, first-served basis until program funds are exhausted or the program terminates, whichever occurs first.
Spray Valve Savings
Spray Valve Comparison
Nozzles gpm rated flow
1.28 gpm
1.42 gpm
1.6 gpm
2.5 gpm
4.0 gpm
Daily usage (hrs)
2
2
2
2
2
Gallons/day
154
170
192
300
480
Annual Heat Cost to operate
$806
$993
$1,260
$3,076
$7,876
Annual Water Cost to operate
$593
$730
$927
$2,264
$5,796
Annual Sewer Cost to operate
$601
$740
$939
$2,293
$5,870
Total Annual Cost to operate
$2,000
$2,463
$3,126​​​​​​​
$7,633
$19,542​​​​​​​
NOTES:
1. *$2.144/therm/gas
2. $6.22/unit of water
3. $6.30/unit sewer
4. 1 unit of water = 748 gallons
5. gpm* - gallons per minute
6. Water temperature 140°F (Delta 75°F)
7. 363 days/1 year use
8. EBMUD provides, free of charge, a 1.6gpm pre-rinse nozzle.
*Source: U.S. Bureau of Labor Statistics. Prices paid by San Francisco area consumers for utility (piped) gas, March 2022.
Contact Us
Email: waterconservation@ebmud.com
Phone: 866-403-2683
Your resource for services and incentives for home and business, publications, workshops and events, and more.