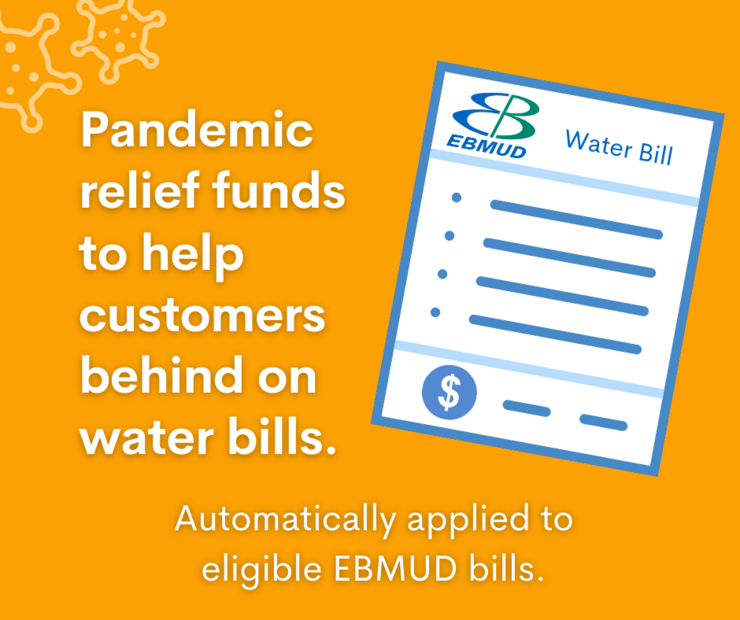 Relief is on the way for Bay Area water customers facing financial hardship from the pandemic as the East Bay Municipal Utility District (EBMUD) secured nearly $10 million from the State Water Board's California Water and Wastewater Arrearage Payment Program (CWWAPP). This funding is made possible through $985 million in federal funds allocated by the California State Legislature.
This relief will be automatically applied to households and commercial customers hardest hit by the pandemic, covering drinking water debt accrued between March 4, 2020 to June 15, 2021. Eligible customers will receive a letter notifying them of the credit amount.
Starting in late February 2022, EBMUD will apply a credit directly to eligible customer accounts within 60 days. Since the relief fund covers a portion of the debt, customers are being encouraged to call EBMUD at 1-866-403-2683 (Monday-Friday, between 8 a.m. to 4:30 p.m.) to make payment arrangements for any unpaid balance.
EBMUD also offers a Customer Assistance Program, which provides up to a 50 percent credit on water bills and 35 percent credit on wastewater bills, as well as payment plans for account balances. For more information, please visit www.ebmud.com/cap.
"This funding will go a long way to help East Bay customers," said Andrew Lee, EBMUD Director of Customer and Community Services. "The pandemic highlighted the importance of water in protecting our community and preserving public health. We know the financial struggles are real and we're making every effort to support our customers in need."