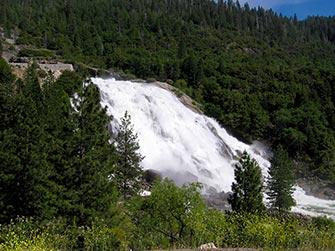 The Upper Mokelumne River Watershed Authority (UMRWA) has been leading an effort to prepare an update to the Mokelumne/Amador/Calaveras Integrated Regional Water Management Plan (MAC IRWM Plan). EBMUD, as an UMRWA member, participated in that effort. The Updated MAC IRWM Plan was completed in early 2013. UMRWA adopted the Updated MAC IRWM Plan on Friday January 25, 2013. The EBMUD Board of Directors adopted the Updated MAC IRWM Plan on Tuesday March 12, 2013. The MAC IRWM Plan is both an account of the region's water resource conditions, geography, and needs, and a set of projects which if implemented will help fulfill the plan's four main policies:
Maintain and improve water quality;
Improve water supply reliability and ensure long-term balance of supply and demand;
Practice resource stewardship; and
Focus on areas of common ground and avoid prolonged conflict.
These regional policies, along with related sets of water resource goals, objectives and performance measures, were developed by a stakeholder group comprised of 14 agencies and organizations called the Regional Participants Committee (RPC). EBMUD was an RPC member. The RPC guided the plan update process through a series of 14 committee meetings and three evening community workshops.
The updated MAC IRWM Plan and appendices, along with RPC meeting agendas, minutes, presentations and more, are available at UMRWA's website. To learn more about the MAC IRWM Plan or to download the documents, please visit UMRWA's website. 
Contact
For more information on this project, please contact Alice Towey at alice.towey@ebmud.com or 510-287-1105.