Best water quality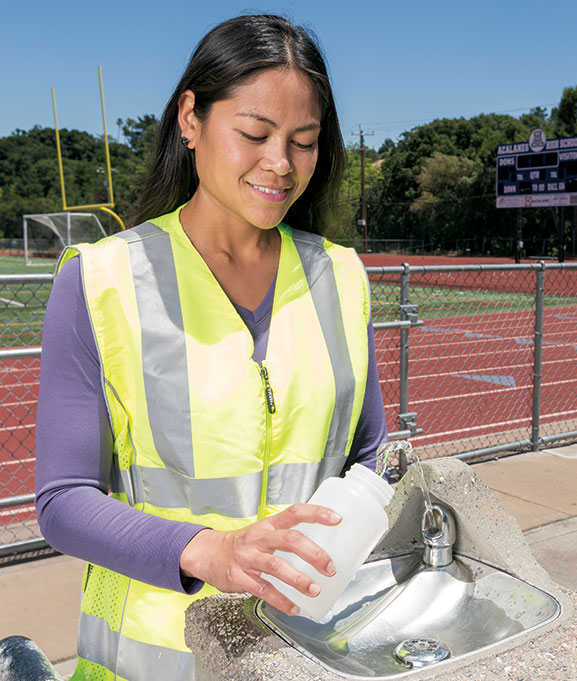 EBMUD customers drink some of the best water on the planet. And the EBMUD team works day and night to protect that water.
Exceptional events in the past few years have challenged EBMUD water quality experts, including historic drought, taste altering algae, and disinfection byproducts.
Our core mission is to deliver high-quality water, no matter the circumstances, to protect public health. We are serious about that duty.
Because water quality is so important to us, EBMUD is pleased to announce new programs and information to help.
EBMUD has rolled out a new lead test voucher program. Although we removed all known lead service lines from our system years ago, we want to empower you to test the plumbing in your home or business if you suspect it may expose you to lead. At no cost to you, you may request a voucher for a certified lab to test your tap water. EBMUD also is reaching out to schools to offer lead tests of the plumbing on their campuses.
We're taking short and long-term actions to reduce the amount of disinfection byproducts, including trihalomethanes, in EBMUD water. These byproducts form when chlorine, used to kill pathogens, interacts with organic material, which increased with heavy runoff after the drought. EBMUD water continues to meet every state and federal standard for safe drinking water and we're carrying on important work to limit THM formation.
For nearly a century, EBMUD has committed to providing you with the highest quality water. These new programs double down on our commitment to you.
If ever you have a question about your water, visit ebmud.com/waterquality or call us at 1-866-403-2683. For details about the lead voucher program visit ebmud.com/lead.