EBMUD has a proud history of providing high-quality drinking water for 1.4 million customers in Alameda and Contra Costa counties. The District's award-winning wastewater treatment protects San Francisco Bay and serves 740,000 customers.
Mission
To manage the natural resources with which the District is entrusted; to provide reliable, high quality water and wastewater services at fair and reasonable rates for the people of the East Bay; and to preserve and protect the environment for future generations.
The principles used in accomplishing this mission are:
Exercise responsible financial management
Ensure fair and reasonable rates and charges
Provide responsive quality customer service
Promote ethical behavior in the conduct of District business
Ensure fair and open processes involving the public
Provide a healthy work environment
Promote diversity and equality in personnel matters and contracting
Promote environmental, economic, and social sustainability
Strategic Plan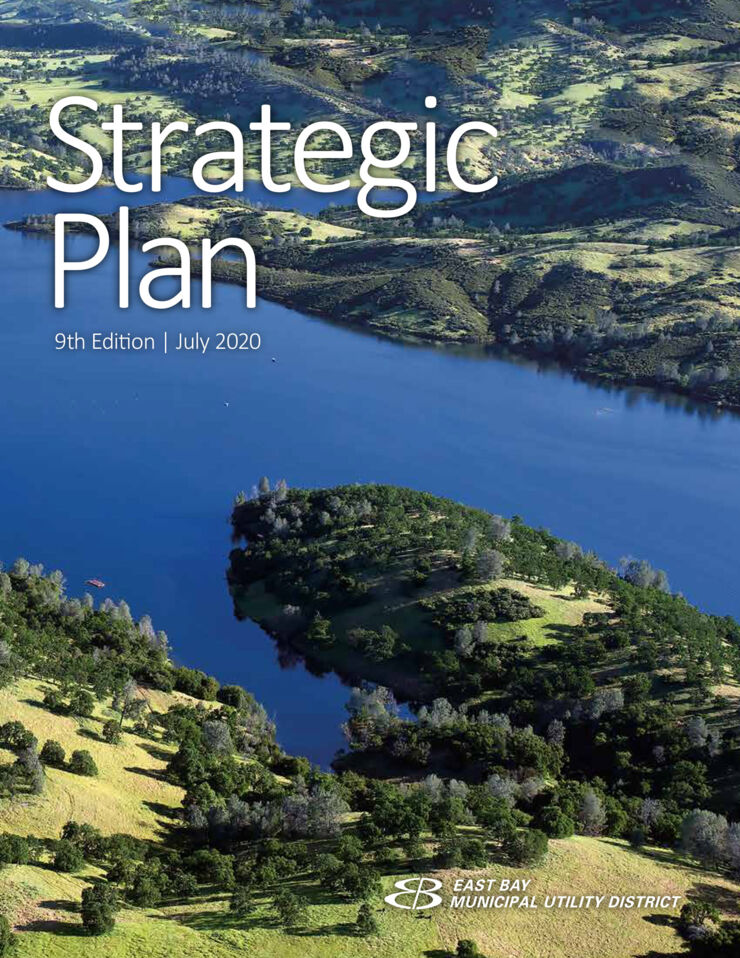 The Strategic Plan is a blueprint for how EBMUD will respond to future challenges and changing priorities. It reaffirms our mission and principles as a public utility dedicated to high quality service and preservation of our precious resources for future generations. It also outlines the specific goals, strategies, and objectives we will pursue to meet those future challenges and establishes some key performance indicators to measure our progress.
Emergency preparedness
EBMUD regularly prepares for emergencies in a variety of ways including investing in infrastructure, developing and practicing response plans, and conducting a third-party review of EBMUD's preparedness. In 2018, Congress passed the American Water Infrastructure Act (AWIA) which mandates assessment and development of strategies to improve the resilience of water utility infrastructure to malevolent acts, including cyberattacks. EBMUD is in compliance with these federal requirements.