Director Doug Linney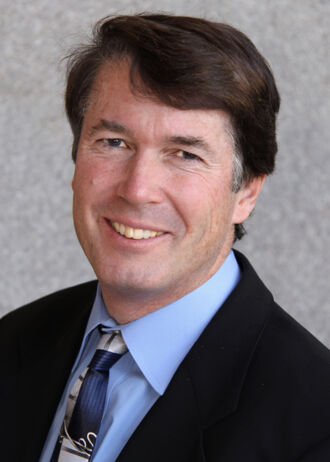 President
Term expires: December 31, 2024
ALAMEDA COUNTY
Cities of Alameda and San Lorenzo, West Oakland, the Oakland Airport Area, and a portion of San Leandro
Doug Linney was elected to the Board of Directors of the East Bay Municipal Utility District in 2000, representing Ward 5, which includes the Alameda County cities of Alameda and San Lorenzo, the West Oakland and Oakland Airport Area, and a portion of San Leandro. He was re-elected to the Board in 2004, 2008, 2012 and appointed in 2016 and 2020. He was elected to serve as Board President in 2009, 2010, 2021, and again in 2022. 
Linney is president of The Next Generation, a public relations firm providing services to individuals, organizations and businesses in achieving environmental protection. He is active in a number of community and environmental organizations including the California League of Conservation Voters and the California Interfaith Power and Light.
He holds a Bachelor of Science degree in environmental science and public policy from UC Davis and resides with his family in Alameda.
 
Email: douglas.linney@ebmud.com