Director Marguerite Young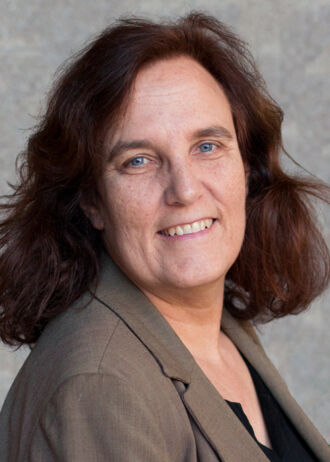 Term expires: December 31, 2022
ALAMEDA COUNTY
City of Piedmont and a portion of Oakland
CONTRA COSTA COUNTY
Cities of Orinda and El Sobrante, Town of Moraga, and portions of Pinole and Richmond
Marguerite Young was elected to the East Bay Municipal Utility District (EBMUD) Board of Directors in 2014 to represent Ward 3, which includes the Alameda County city of Piedmont and a substantial portion of Oakland. Ward 3 also includes the Contra Costa County city of Orinda, town of Moraga, community of El Sobrante and portions of Pinole and Richmond. She is also a member of EBMUD's Retirement Board.
Young is the principal of Rivernstream Consulting which provides strategic planning, research and policy guidance at the confluence of climate, labor and justice. She recently retired from the Service Employees International Union (SEIU) where she was the Assistant Director for the union's Climate and Environmental Justice program. Prior to this was Assistant Director and Senior Policy Analyst the SEIU Capital Stewardship Program.
Young has been active in water quality and water policy issues for decades. Young was co-chair of the CALFED Bay-Delta Program's Water Quality Committee which instigated regional cooperation among water agencies to address drinking water quality issues related to delta water supplies. As California Director of Clean Water Action her work also included service as an appointed member of California's Source Water Assessment Advisory Committee, the EPA Federal Advisory Committee on the Multiple Disinfection By-product Rule, and California's Recycled Water Task Force. She serves on the Board of Directors of Clean Water Action and Carpe Diem West.
Young co-founded the League of Conservation Voters-East Bay, is a former board member of Friends of the River, and co-chairs the Loma Prieta Paddlers Whitewater Slalom Races on Cache Creek. She is an avid whitewater kayaker and vintage trailer enthusiast.
Marguerite attended El Cerrito High School, and obtained her B.S. degree in Natural Resource Economics from UC Berkeley in 1980. She has also studied landscape design and horticulture at Merritt College, with an emphasis on native landscapes.
Email: marguerite.young@ebmud.com