Director Lesa R. McIntosh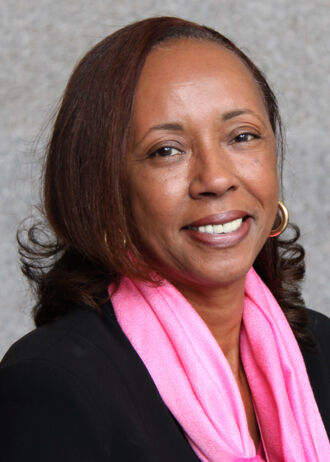 Vice President
Term expires: December 31, 2024
CONTRA COSTA COUNTY
Cities of Crockett, Hercules, Rodeo, and San Pablo, portions of Richmond and Pinole, and communities of North Richmond and Selby
Lesa R. McIntosh was appointed by the East Bay Municipal Utility District (EBMUD) Board of Directors in February of 1999 to fill the unexpired term of Director John Gioia. She was elected in 2000 and re-elected in 2004, 2008, 2012 and 2016, and was appointed in 2020 to represent Ward 1, which includes the Contra Costa County cities of Crockett, Hercules, Rodeo, San Pablo; portions of Richmond and Pinole, and the communities of North Richmond and Selby.
She is the first African American woman Vice President (2005 and 2006) and President (2007, 2008 and 2016) of this prestigious board. In addition to her service on the EBMUD Board, she represents EBMUD on the Special Districts Association of Contra Costa County and also served on the 2014 ACWA Federal Affairs Committee. She is also an alternate member of the Los Vaqueros Reservoir Joint Powers Authority Board of Directors.
McIntosh is a member of the Contra Costa County Bar Association, Black Women Organized for Political Action (BWOPA), West Contra Costa County Democratic Club and formerly the Legal Services Foundation Board of Directors, Contra Costa College - Instructor Criminal Justice, and East Bay Community Development Corporation - board member, president and investigator, Co-Founder, West County Democratic Club and former board member, and League Of Women Voters (WC).
Lesa is a native Californian. She was born in Oakland, grew up in Richmond, and attended Richmond Public Schools, graduating a year early from Kennedy High School. She obtained her B.S. degree in Political Science from UC Berkeley and went on to graduate from John F. Kennedy School of Law receiving her Juris Doctorate.
Lesa is an attorney and sole practitioner in the city of Richmond for 30 years. Her practice currently focuses on business, wills, trusts, and probate. Over the years she has also practiced criminal law, family law, real estate, bankruptcy, land use, etc. She has been a Lobbyist registered in the City of Richmond. Previously, she was the managing partner at Coulter-Peebles & McIntosh, also in Richmond.
Email: lesa.mcintosh@ebmud.com