Working at EBMUD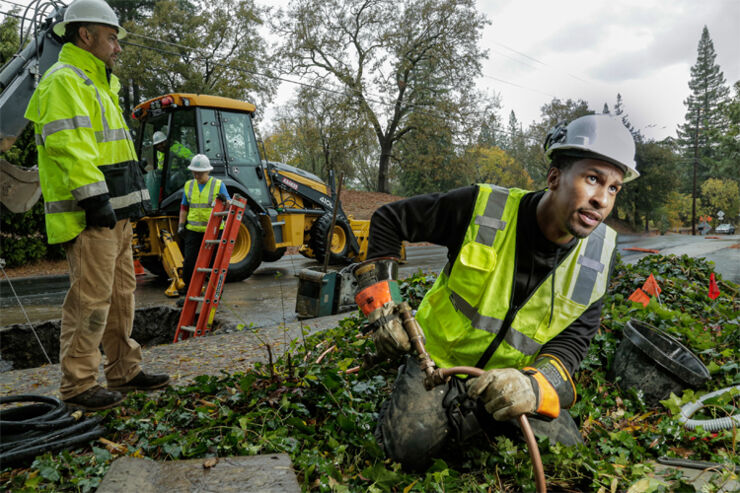 Thank you for visiting our Job Opportunities page. EBMUD is a public service agency that celebrates and values the diversity of our workforce. Our employees and the communities we serve are our most valuable asset. We invite you to join our team and bring your experience and perspectives to help further EBMUD's mission and core values of Stewardship, Integrity, Respect, and Teamwork. If you have questions about EBMUD jobs, please visit our FAQ page.
EBMUD is an Equal Opportunity Employer
All qualified candidates will receive consideration for employment without regard to race, color, religion, creed, sex, gender, gender identity (including transgender status), gender expression, marital or registered domestic partnership status, age for individuals age forty or older, national origin, ancestry, disability (mental or physical), medical condition (cancer and genetic characteristics), genetic information, sexual orientation, military and veterans status, family or medical leave status, pregnancy (including childbirth, lactation or related medical condition), pregnancy disability leave status, domestic violence victim status, political affiliation, and other categories protected by federal, state and/or local laws.
If you need an accommodation to apply for any jobs at East Bay Municipal Utility District, call 510-287-0735.
Don't see a current recruitment that matches your career path or experience-level? 
Be sure sign up for email alerts when job recruitments open for the positions that interest you on our Job descriptions and salary information page.
For a list of our upcoming major recruitments with anticipated opening dates, click the link below
Information on the upcoming Water Distribution Plumber I recruitment , click HERE.
More information about Internship and training programs