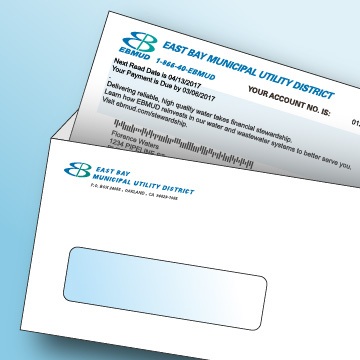 Managing your home, family, life and bills is a constant balance. We understand. Every day here at EBMUD we're balancing water storage and deliveries, staff, and maintaining infrastructure to serve our East Bay customers. While we invest each year to make sure your tap turns on every second you need it—we also work to keep your bills reasonable.
If you're ever feeling out of balance and have difficulties paying your bill, we can help. We offer payment extensions and payment arrangements to allow you more time.
We also offer a Customer Assistance Program to help low-income residential customers pay their bimonthly water bill. Qualifying customers can receive assistance for up to:
half the standard service charge
half the consumption charge (up to 1,050 gallons per person per month)
35% of the wastewater service and flow charges, if applicable
Call us at 866-403-2683 or visit ebmud.com/CAP. And remember, reducing your water use can lead to permanent savings.