Recent rainfall and the prospect of more is cause for celebration. But we have a long way to go to refill depleted reservoirs. Our drought outlook greatly depends on how much rain and snow we receive in the next few months, and weather models indicate things could go either way.
What can I do to conserve?
These cool months are a great time to update your home and irrigation systems with innovative water monitoring tools, leak detection technologies and drought-friendly landscaping. EBMUD offers several ways to help you conserve for free or with rebates to offset costs.
First things first, turn off your outdoor irrigation if you haven't already and let nature's rains do their job.
Set up your EBMUD account online and sign up for water leak alerts, high-use notifications and free water reports to help track your water use. Go to ebmud.com/mywaterinfo.
Consider installing a flowmeter, a smart device that measures real-time water use through your
plumbing and sends customizable alerts through a convenient web portal or mobile app. EBMUD offers a rebate of up to 50 percent of the cost, up to $200 per device.
Next, install and apply for your rebate on a smart irrigation controller, which automatically adjusts watering schedules based on local weather and site conditions so your plants and trees get just the amount of water they need – and don't get watered when it's raining.
Finally, ditch your thirsty lawn for plants adapted to our summer dry climate. Right now our Super Rebate program offers double the dollars for projects meeting sustainability requirements. Learn more at ebmud.com/watersmart.
What is EBMUD doing?
We're asking a lot, but we're right there with you. Through water conservation, improved efficiency and water supply diversification, EBMUD is employing long-term strategies and innovative technologies to better manage our vast infrastructure and get the most out of our water supplies to ensure a resilient water future – together.
Are we still in a drought?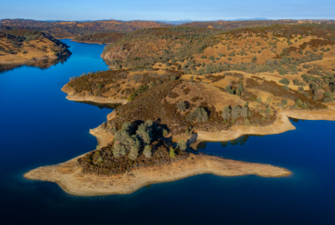 EBMUD will evaluate our water supply and drought status in late April 2022. Visit ebmud.com/drought for the latest updates.