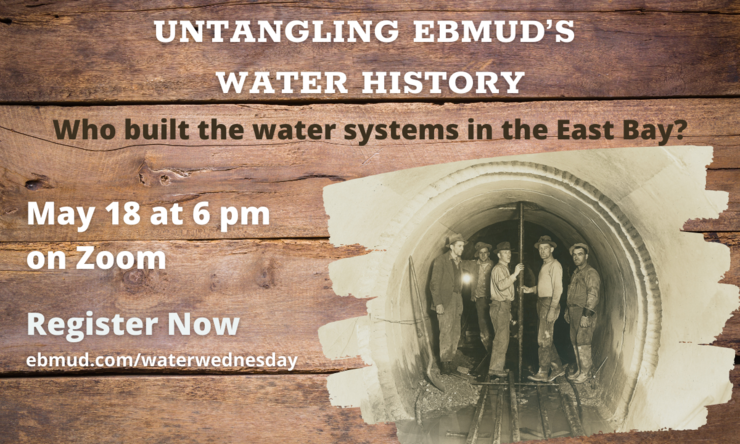 EBMUD has quietly shaped much of our region's growth and development over the past century and now serves 1.4 million water customers and 740,000 wastewater customers. Learn who built EBMUD, how the delivery of safe and reliable water supplies helped transform the East Bay, and how the EBMUD is preparing for its next 100 years.
You'll meet EBMUD General Manager Clifford Chan and Assistant General Counsel Fred Etheridge as they take you on a journey through EBMUD's history and answer questions about who we are, how we got here and where we are going next.
Watch: Water Wednesday on EBMUD YouTube.