Lovely and Less Thirsty: Transforming Lawns to Gorgeous Gardens
Let the bragging rights begin for the loveliest low-water landscapes in the East Bay. Photo challenge winners revealed. 
To promote gardens that made the switch from green, thirsty lawns to colorful water-smart gardens, EBMUD asked you to particpate in our first-ever I Heart My Garden Photo Challenge.
A BIG thank you to the nearly 100 participants who submitted "before" and "after" photos of their landscape makeovers. By re-imagining outdoor landscapes, East Bay residents can realize long-term water conservation goals, reduce water and energy bills, and enjoy their thriving and colorful sustainable gardens. 
Photo Challenge Winners Announced!  
EBMUD invites you to watch a special Facebook Live broadcast honoring exemplary low-water use landscapes in the East Bay.  
Category
Winner

Most Inspiring DIY Design 

Michelle M, Oakland  

Most Colorful 

Sue M, Oakland

Most Bountiful Edible Landscape

Dana S, Lafayette

Most Dramatic Change 

Joshua S, Berkeley  

Most in Harmony with Nature 

Bill E., Orinda  

People's Choice Award

Caroline B., San Leandro

 
---
Ready to try this at home?  
Our garden design center has resources to help you create a beautiful low-water use landscape.
Many photo challenge participants received rebates of up to $2,000 from EBMUD to help with the garden transformation.  If you are interested in trying this at home, send us your application before you start digging.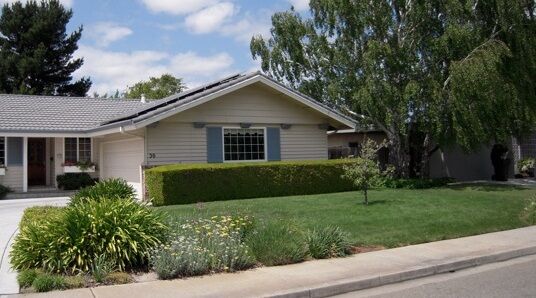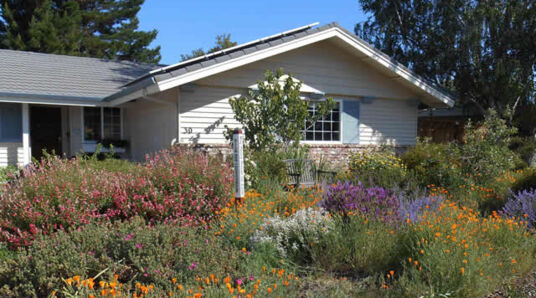 Terms
Entries for the I HEART my garden contest begins on April 1, 2018 and closes at midnight on May 15, 2018. The contest is open to residents in the EBMUD service area only. Before and after pictures showing the transformation from a lawn to a low-water garden are required. Employees of EBMUD are unable to win prizes but may submit their photos. Photos may be submitted by homeowners, renters or landscape designers with the homeowner's consent. All decisions are at the discretion of EBMUD and decisions are final.
Notification
If your photos are chosen for the EBMUD website, you will be notified by email and the announcement will be public on social media. Prizes will be mailed to the address you provide.
Confidentiality
All personally identifying information and contact information for contest submission will be kept confidential. The applicant agrees to allow EBMUD the right to share photos with the public and use all submission material to promote landscape water conservation.
Agreement
As the owner of the property or designer of this landscape with permission of the owner, I hereby authorize the East Bay Municipal Utility District (EBMUD) to use my photographs on the EBMUD website. I realize that any such photographs will be the property of EBMUD and may be used for any purpose that East Bay Municipal Utility District in its sole discretion deems proper.