The photo challenge is closed for submissions, but you can still vote on your favorites through October 9.
Do you HEART your WaterSmart garden? If you're an EBMUD customer who has traded a thirsty lawn for a low-water landscape, it's time to flaunt your flora for a chance to win prizes.
Prizes include:
$100 gift card to Orchard Supply Hardware
Our award-winning book, Plants and Landscapes for Summer-Dry Climates
A feature on EBMUD.com
Two free tickets to the Ruth Bancroft Garden
To enter, upload before and after images of your landscape and tell us what makes your garden special. This contest is for those that have converted their yard from grass to a low-water use garden.
Getting started is easy: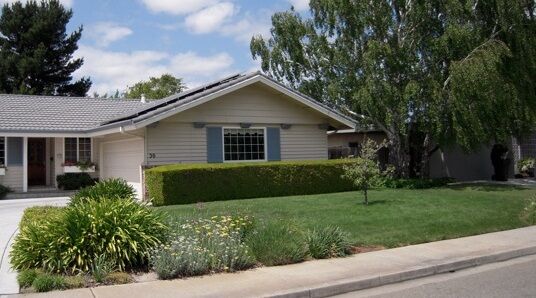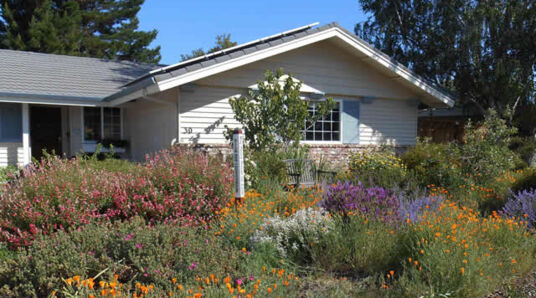 Contest details, rules and prizes
One winner will be chosen from 5 categories. A People's Choice Award will be selected by the highest number of online votes received between August 15 to October 9, 2022.
For each of the categories, EBMUD conservation gurus will judge photos on the garden's water conservation properties, aesthetics, and sustainable landscaping principals:
Most Inspiring DIY Design
Most Colorful
Most Dramatic Change
HOA Superstar
Business Superstar
Prizes
People's Choice Winner receives:
$100 gift card to Orchard Supply Hardware
Our award-winning book, Plants and Landscapes for Summer-Dry Climates
Free admission for two to the Ruth Bancroft Garden
A feature on the EBMUD Website
Winners in WaterSmart categories will receive:
Our award-winning book, Plants and Landscapes for Summer-Dry Climates
A feature on the EBMUD website